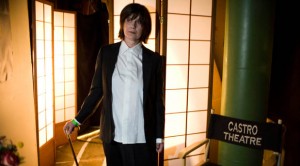 French auteur extraordinaire Catherine Breillat has not really had the last word on her project Bad Love with Naomi Campbell. She says that it is still in the works. But because of some controversial issues with infamous French Con artist, which had to be sorted out, before they could get the go ahead. Catherine Breillat also planned to write a book on the incident called Rocancourt et moi.
At the recent New York Film Festival for her latest film Bluebeard. A film about a woman who gets married to man she knows nothing off but has been accused of murdering his previous wives. She is now ready to take on Bad Love.
At the festival she also insisted on the trouble she has been getting to finance her films. The Last Mistress which was released in 2007 took her 10 years to see a screen. Bad Love was finding also to get funding and the director still hopes that Naomi Campbell will be the lead of the movie.
Amazon France also synopsis
Vivian Parker, a star sublime and lofty, met Louis at a film festival. Without knowing why, she gives him her phone number. So began a passion that unites two people who disagree about everything. Caught up in the frenzy of their irrational love, the lovers will discover little by little, before tearing. With this novel in two voices, by turns moving, sensual, dark and cruel, Catherine Breillat depicts a tragic love story, a story of mutual devouring.
In an interview she said, "I wrote it precisely and uniquely for Naomi Campbell. She came to see me, she wanted to work with me. She came, she sat, I said "Okay, I make all my actors do screen tests. So even if your image is worth a lot of money, there's no point in us working together if it's going to be ridiculous."
Catherine Breillat is next going to take on Sleeping Beauty. Sleeping Beauty will be in the same vain as her latest project Bluebeard. So the effort of creating something of this nature is something welcoming from the director. We would also like some bigger outfits to take up her films.