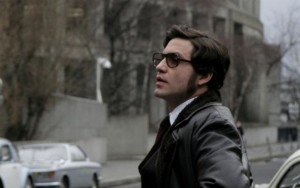 IFC films have finally picked up the theatrical version of Carlos directed by Olivier Assayas. His last film Summer Hours was really good. The IFC film will be a shorter version of the three part mini series. That will not be so cool.
The film will be released only in 2010, a shortened version of the three part mini series. Sundance Channel will air the mini series in the spring next.
Both of the versions tell about Ramirez Sanchez, better known as Carlos the Jackal, who masterminded a wave of terror attacks in Europe land the Middle East in the 70s and the 80s. The film stars Edgar Ramirez with a star cast from France, Japan, Germany and the Middle East.
The film was shot in whole lot of locations. One of the strengths of Olivier Assayas his acclimatization of all the locales: This film was shot in Austria, France, Germany, Hungary, Lebanon and Morocco. The film will be produced by Studio Canal.
I think you guys to check out Assayas's earlier works like Summer Hours, Clean and Demonlover.