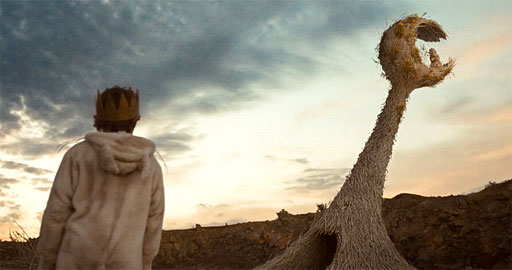 There was a lot of concern after the release of the second trailer of Spike Jonze's Where the Wild Things are. It made things look a little tacky and not really formed. The close ups of the creatures sort of gave away too much away. But these pictures cement the exemplary vision of Spike Jonze. There was some amateur collaboration that was also cause of concern. Check out the character posts before you see these.
This is certainly one of those big small films that surely will leave us listless. After some interviews with some leading dailies Spike Jonze had this to say about his vision. "I wanted it to be as natural feeling as possible," Jonze told the NYT. "I wanted to shoot the wild things in camera: on location, out in the wild. [My objective was to] maintain this feeling I had reading the book as a kid. Those drawings are so immersive, you just fall into them."
But these pictures will surely leave you breathless as always. This might turn out to be an experience of a lifetime. The film will be opening on October 16 th in New York La. So this is big guys keep this in your dreams soon.