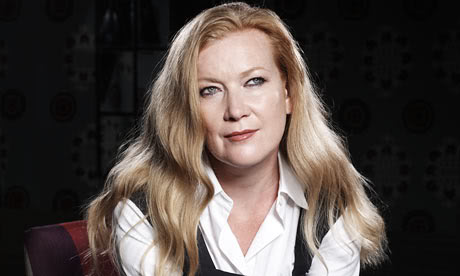 Andrea Arnold is all set to start work on her next film. Her last film came kind of short compared to her work on the Red Road. But even before the release of her film in the US. There is already talking about her next film. Andrea Arnold has already signed on to direct Ecosse Films' adaptation of Emily Bronte's classic novel Wuthering Heights.
The adaptation has been in the pipeline for sometime now. The film has been rumored to be starring Natalie Portman. Abbie Cornish and even Gemma Arterton might join the cast. But with Arnold involved with this Ecosse is hoping to go into production as soon as Spring this year.
The book tells the tale of the all encompassing and passionate, yet thwarted, love between Heathcliff and Catherine Earnshaw, and how this unresolved passion eventually destroys them and many people around them. Andrea has been talking about adapting this novel quite sometime back. I think many of the actresses might jump on board just because she has signed on this.
The producer had this to say about the project "It is a very lucky coincidence for us that we have found each other." Arnold usually works on films she has written the script for. So this will be the first time she will be depending on someone like Olivia Hetreed for this one.