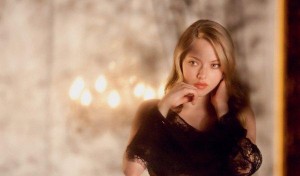 Catherine Herdwicke is known for her on Twilight and she left the project to start something else. Her next film in production will be The Girl with the Red Riding Hood. It will be a gothic retelling of the Little Red Riding Hood Story. There has not been movement on the film since then, but Hardwicke is still attached and the studio now has a lead actress my favorite Amanda Seyfried.
The original writer for the film is David Johnson. It is still in development and he has delivered a new draft of the script. This is going to be a graphic retelling of the story in the gothic form.
Warner Bros really needs the start of Twilight sort of film as soon as the former withers away. It is a werewolf movie with the requisite dark/dangerous/romantic elements that appeal to Twilight Fans. So the addition of a Shutter Island sort of reference might cause a lot of confusion for the film.